Last week, Hackney Council rejected David Chipperfield's proposed extension to the Geffrye Museum. Is this a decision based on saving The Marquis of Lansdowne Pub for sake of it? In my last post, I wrote:
"A lot of people have sentimental attachments to buildings – you may have memories of a place and what it made you feel at the time but that is all they are: memories. If something doesn't work for its original intended purpose then how can it continue to serve as anything other than a monument to itself?"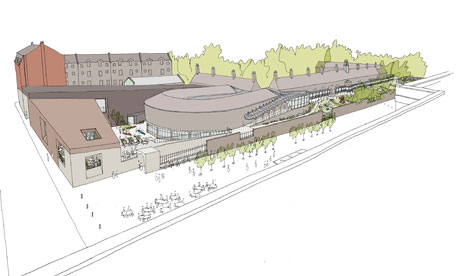 In the case of The Marquis of Lansdowne pub, I feel this point is highly relevant. I visited the Geffrye a few weeks ago and spoke to a couple of people who work there about the extension and the issue of the preservation of the pub. The team behind the Geffrye had looked into saving it and it was not viable to the museum either as an exhibition space or as a restaurant as it was not big enough. Besides, none of the original features of the pub remain internally, all that is there is a crumbling shell. The pub has not been in operation for more than 20 years and the following question needs to be asked: in an area as vibrant as Shoreditch and Hoxton, if it was viable to reopen The Marquis of Lansdowne as a pub then it would have reopened by now. As far as I have seen, there are no concrete plans to do anything with the pub from those who have battled admirably to save it.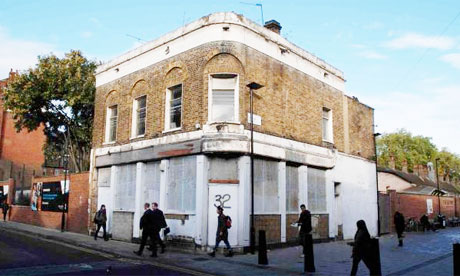 I have seen comments on other blogs along the lines of: "memories being flushed down the toilet if it is demolished". The people who feel this way will still have their memories of the pub and they will not disappear because the building is no longer there.
I understand that there is a need for conservation and retaining our architectural heritage. It is not always beneficial to preserve a building and this, in my opinion, is one of those cases. Sometimes it seems as though sites are saved in the name of heritage when there is none to consider. I am all for saving the pub if there is a viable use for it or if the building can have be given new purpose, but if there is nothing but sentimentality behind the cause then why should that be allowed to get in the way of progress?